Located at 320 Mill Street in Danville, PA
Troop 47 Trading Co. (formerly Escentially Annie) is an artisan boutique specializing in handpoured, clean-burning candles, specialty gifts, and everyday essentials.
Shop Hours: Wed 11am-5:30pm / Thurs 11am-5:30pm / Fri 11am-5:30pm / Sat 11m-4pm
*Note: We are closed every Sun, Mon, Tues.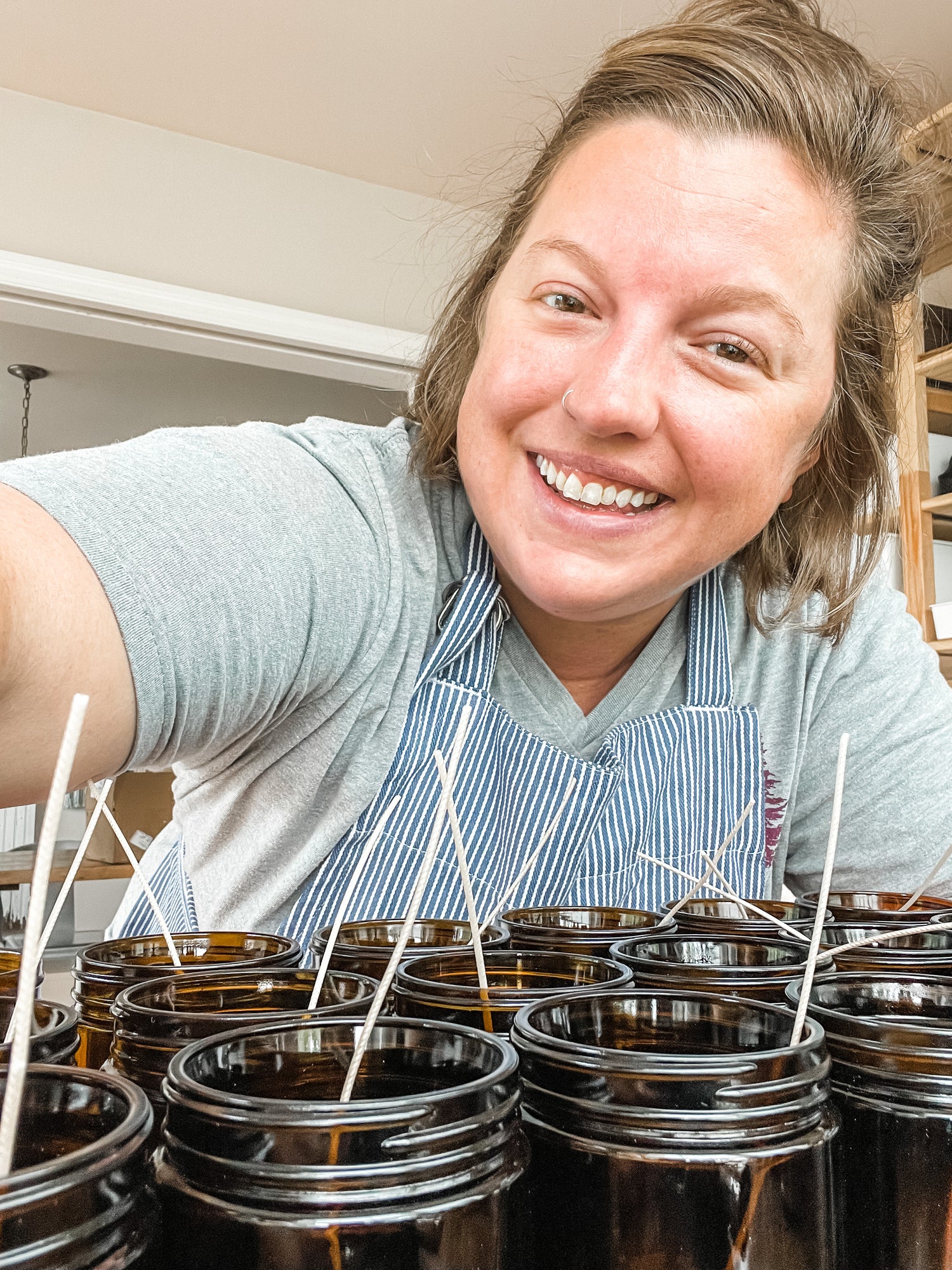 Hey! Hi. Hello! 👋
I'm Annie, and I'm the owner and maker behind Troop 47 Trading Co.
Troop 47 Trading Co. is named for my dad, Jim. He grew up in the scouting program and earned the highest advancement, the Eagle Scout rank. Eagle Scouts are awarded this rank based on progression through the scouting program, earning merit badges along the way, and demonstrating excellence in leadership and service. (That's the short explanation from a non-scout person — there's a lot to it, and it's a *big* deal.)
As an adult, my dad went on to lead his own troop — Troop 47 — a really successful troop in our area. Unfortunately, he passed away in 2021. At his funeral, men from his troop stood up and spoke to the leader he was, and how he helped to shape them into the men they are today, both personally and professionally. I think I always knew he was special, but hearing it in this way hit me in the feels.
Troop 47 Trading Co. is named to honor his legacy... one that I hope to continue through this business, in my own life, and beyond.
Each of our Troop 47 products is made by my two hands, with the highest quality ingredients so that you can feel confidentusing them in your home, around your family. The rest of our products are sourced hyper-locally from fellow artisans, crafters, and makers. My hope is that that we can share a little bit of light with you in each product you try.
I'm so happy that you're here, and grateful for your support of our small business. We're just getting started, and are so grateful to you for being along for the ride.
Scout's Honor, Annie
START SHOPPING
WHAT CUSTOMERS ARE SAYING